Lisbon / The Hague, 15 June 2020
José Tolentino Mendonça, one of the most original voices of Portuguese contemporary literature, and Archivist and Librarian of the Holy Roman Church - more commonly known as the Vatican Library - has won this year's Helena Vaz da Silva European Award for Raising Public Awareness on Cultural Heritage. This high European recognition pays tribute to Tolentino Mendonça's exceptional contribution to the communication of European culture and values. The Helena Vaz da Silva European Award was established in 2013 by Europa Nostra and its country representation in Portugal, Centro Nacional de Cultura, in cooperation with the Clube Português de Imprensa. The Award Ceremony will take place this autumn at the Calouste Gulbenkian Foundation in Lisbon.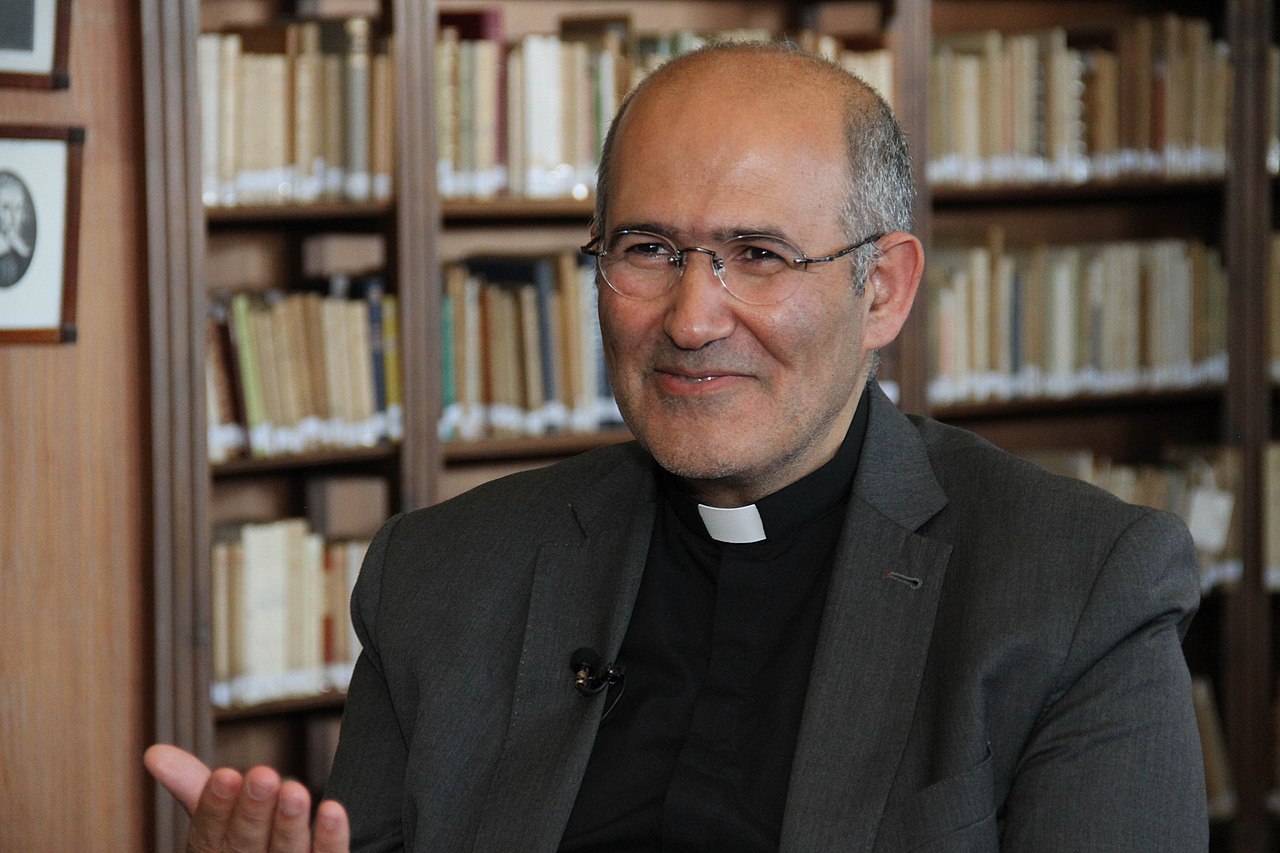 Reacting to the news, Cardinal Tolentino Mendonça stated:
"It is a great surprise and a great honour to receive this prestigious award which celebrates the value of cultural heritage for our society. The fact that this award is named after a great Portuguese and European personality, Helena Vaz da Silva, constitutes for me not only a source of joy but also a sense of greater responsibility, as her legacy represents a precious inspiration for us all."
"Today, more than ever, our shared culture and our shared heritage play a decisive role in bringing people closer together. We must also not forget that European citizenship is, first and foremost, a cultural citizenship. It is linked to the numerous treasures of our shared memory, to the plurality of traditions and roots that, through the generations, have forged our identity and also to the corpus of values in which we recognise ourselves. However, we must never reduce our cultural heritage solely to our past. Cultural heritage is an indisputable engine of our present-day life and only with it can we reflect about the future. For all of these reasons, I feel very honoured to receive this important award. This distinction will certainly be welcomed with joy by the Vatican Library and Apostolic Archives, where I work, and which constitute an extraordinary example of the rich cultural heritage that Europe has built and continues to build."
The Jury of the Helena Vaz da Silva European Award noted: "We are impressed by Tolentino Mendonça's work on disseminating the beauty and highlighting the importance of poetry as part of Europe's and the world's intangible cultural heritage. We wish to pay tribute to his art of communicating with people not just through his remarkable poetry but also through his influential opinion articles published in Portuguese and Italian newspapers. We also applaud his strong belief that the Church is not merely a custodian of its long past; but that it must establish an open dialogue and build bridges with the world of contemporary culture, art and thought. Today, when Europe and the world are confronted with an unprecedented crisis, we need to listen to the thought-provoking voices of leading European intellectuals and artists, like Tolentino Mendonça. They must guide and inspire our collective efforts to build a fairer and more inclusive society, for Europe and for the entire planet."
The Award's Jury is composed of independent experts in the fields of culture, heritage and communication from various European countries.
Born in 1965 on Madeira Island, Portugal, Tolentino Mendonça, poet, theologian and university professor, is considered one of the most original voices of Portuguese contemporary literature and one of the most influential Catholic intellectuals.
Tolentino Mendonça has published numerous books, essays and opinion articles. He is an expert in the relationship between literature, culture and theology. His books have encountered great success in Portugal and are increasingly being translated and published abroad. He has published a weekly column in the leading Portuguese newspaper "Expresso" for several years.
Between 2004 and 2014, Tolentino Mendonça was the first Director of the National Secretariat of the Pastoral of Culture, created by the Portuguese Episcopal Conference to promote dialogue between the Church and the world of culture.
In 2011, he was appointed as member of the Pontifical Council for Culture, and the following year he became vice-rector of the Catholic University of Portugal, also carrying out teaching activities as a visiting professor in Brazil at the Catholic universities of Pernambuco and Rio de Janeiro, and at the Faculty of Philosophy and Theology of the Jesuits in Belo Horizonte.
On 26 June 2018, Pope Francis appointed Tolentino Mendonça as Archivist and Librarian of the Holy Roman Church, more commonly known as the Vatican Library. Following his appointment as Cardinal on 5 October 2019, Tolentino Mendonça was appointed in February 2020 as a member of the Pontifical Council for Culture, chaired by Cardinal Gianfranco Ravasi.
The Vatican Library was founded in 1451 by Pope Nicholas V. It holds a unique collection of historic treasures going back nearly 2,000 years, including letters of the most important historical figures; drawings and notes by artists and scientists, such as Michelangelo and Galileo; writings from all eras, in all fields of learning, from all parts of the world. The Vatican Library preserves over 180,000 manuscripts (including 80,000 archival units); 1.6 million printed books; over 300,000 coins and medals; 150,000 prints, drawings and engravings; and over 150,000 photographs. In 2010, the Vatican Library started to digitise its collection of manuscripts (some 80,000 codices), mostly from the Medieval and Humanistic periods, which is partially available online.