EUROPA NOSTRA

The European Voice of Civil Society committed to Cultural Heritage




NEWSLETTER




CLOSER TOGETHER WHILE STAYING PHYSICALLY APART Personal Message by Europa Nostra's Executive President and Secretary General on the occasion of the Covid-19 crisis

Dear Colleagues and Friends,
In these trying times, we wish to convey a strong message of compassion, solidarity and hope to everybody in Europe and around the Globe whose lives and livelihoods have been heavily affected by the COVID-19 pandemic. We mourn the loss of so many people while praising the heroic performance of medical and other vital workers who are saving so many lives in such difficult conditions. As a result, many people are recovering from the illness, like is fortunately the case of our President, Maestro Plácido Domingo.
In the face of such huge challenges, we today feel the need to be closer together while staying physically apart. This is the time to cherish and embrace the values of togetherness and connectedness which are at the core of Europa Nostra's mission. This is also the time for all of us to join our forces and unite our voices to make sure that the care for our shared cultural heritage is duly included within the recovery plans for Europe's society and economy, which have been so heavily hit by the coronavirus pandemic.
We are pleased to inform you that our Staff in The Hague and Brussels, as well as our Board members, are all safe, healthy and working remotely as a team (as demonstrated in the photo above taken on 2 April during our virtual Board meeting). While having been obliged to postpone the holding of our European Cultural Heritage Summit in Brussels (most probably for June 2021), our work continues - through digital means - on so many fronts.
We have launched a new digital initiative - the Europa Nostra Agora; we have published a new List of 7 Most Endangered heritage sites in Europe; we have launched a wide consultation about the impact of COVID-19 on the world of heritage; we stand in solidarity with many European partners in the wider fields of culture, tourism and philanthropy; we are preparing for the announcement of the winners of our 2020 Awards; and we are contributing to a series of ongoing EU-funded projects. You can read more about all these activities in this new edition of our Europa Nostra Newsletter.
Stay safe and healthy! We look forward to hearing from you!

Europa Nostra Agora launched
As the unprecedented COVID-19 outbreak is particularly affecting the cultural and cultural heritage sectors, museums and cultural organisations have seized this occasion to re-engage with their audiences and reach new ones through creative and innovative digital solutions - such as free online content, social media challenges, online concerts or webinars. To respond to this unprecedented challenge Europa Nostra is launching the Europa Nostra Agora: a virtual platform to share and promote digital best practices related to culture and cultural heritage from across Europe and the world. By sharing and promoting news and content, we wish to make a modest but meaningful contribution to enhancing the mental health of citizens during the trying times of the COVID-19 pandemic. Share your initiatives with us!

Europe's 7 Most Endangered heritage sites 2020 announced
On 24 March, Europa Nostra and the European Investment Bank Institute published the list of the 7 Most Endangered monuments and heritage sites in Europe 2020. The 7 selected sites are the National Theatre of Albania, Tirana (Albania); the Castle Jezeří, Horní Jiřetín (Czech Republic); the Castle of Sammezzano, Tuscany (Italy); the Y-block, Government Quarter, Oslo (Norway); the Szombierki Power Plant, Bytom (Poland); the Belgrade Fortress and its Surroundings (Serbia); and the Plečnik Stadium, Ljubljana (Slovenia). All of these heritage treasures tell a European story which is part of our shared culture and history. By putting them on our list we are sending a strong message of solidarity to the local communities and activists: even in these trying times, your efforts to save these sites are fully supported by our wide European heritage movement!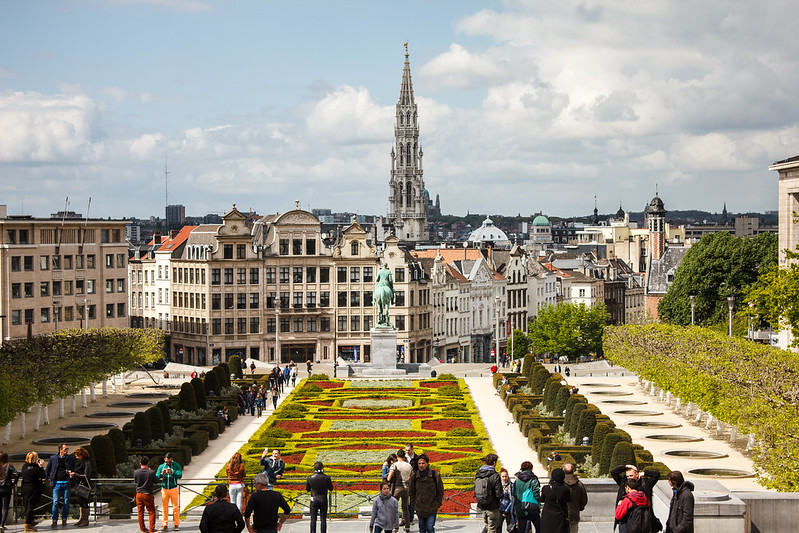 European Heritage Summit 2020 in Brussels postponed
Europa Nostra regrets to inform you that, in the light of the worsening situation of the COVID-19 pandemic, the strict confinement measures to contain it and the related uncertain projections, it is not possible to organise our European Cultural Heritage Summit in Brussels on 20-23 June 2020 as originally planned. After due consultation with Europa Nostra's governing bodies and partners, including the European Commission, we have made the difficult but inevitable decision to postpone our Brussels Summit, most probably to Spring 2021, depending on further developments. Stay tuned for more information!

Europa Nostra launches wide consultation on the impact of COVID-19 on the heritage world
Europa Nostra, fully aware of and deeply concerned about the massive negative impacts of the COVID-19 pandemic on the cultural heritage world, launched on 26 March a wide-reaching consultation on this topic among its large pan-European network of members. The objective of the consultation is to collect information and insights that will be used by Europa Nostra as a basis for its advocacy efforts towards the European Union, Member States and other relevant international, European and national bodies.

Europa Nostra supports plea to mitigate the impact of COVID-19 on Europe's cultural and creative sectors
We have strongly supported and co-signed a joint letter, together with over 30 European networks working in the field of culture and cultural heritage, which was communicated on 20 March to European Commissioner for Innovation, Research, Culture, Education and Youth, Mariya Gabriel. In the letter initiated by our colleagues from Culture Action Europe, signatories recognise the worrying negative impacts of the COVID-19 pandemic on Europe's cultural, heritage and creative sectors as well as its specific implications for the beneficiaries of the Creative Europe programme of the European Union. Therefore, we are calling on the EU to adopt both immediate and long-term mitigating measures.

United in difficult times: Europa Nostra supports appeal to reduce the negative impact of COVID-19 on tourism sector
We co-signed the joint statement which calls for the implementation of urgent measures to limit the negative impact of the COVID-19 outbreak on the tourism sector, much of which is linked to culture and heritage. The statement was issued on 17 March by the European Tourism Manifesto Alliance, composed of over 50 private and public organisations, including Europa Nostra. The statement underlines how support for tourism must be a priority in both the crisis response and in recovery plans for European and world economies. It also calls upon the European Commission and national governments to swiftly implement a series of measures, including "support action for the wider field of culture". Europa Nostra stresses the vital importance of many cultural and cultural heritage activities, operators and sites for the revival of Europe's tourism and travel sectors, and thus to the recovery of Europe's society and economy.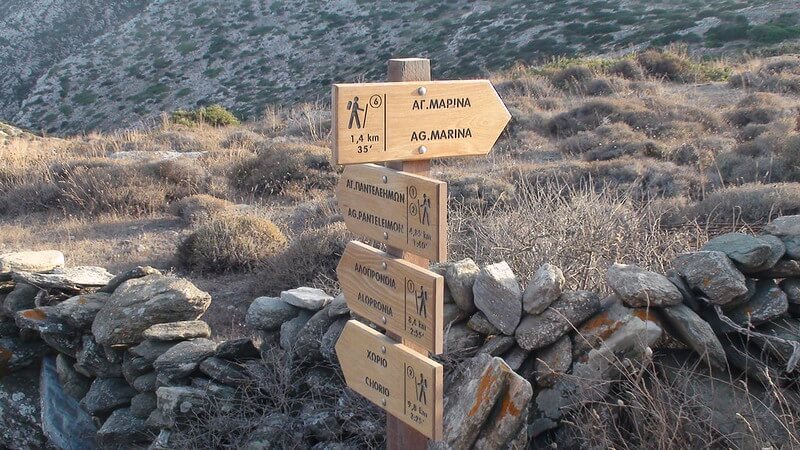 IMPACTOUR: Europa Nostra launches consultation on sustainable cultural tourism
The COVID-19 pandemic has led us to realise how things we take for granted are vulnerable – even our liberty to move freely. Travel is essential for the economy and leisure, so what might cultural heritage tourism look like after the pandemic? The EU-funded project IMPACTOUR began in January 2020 with the aim of improving the performance of tourism in Europe. However, in the light of the ongoing crisis, the project has taken a new turn with the urgent purpose to help rebuild local economies that have been affected by the pandemic. In this context, Europa Nostra has launched a consultation among its network of members and partners to ask for their input on good practice models of cultural heritage tourism, especially those from which others who need help can find inspiration and practical support. In these testing times, sharing experience can help others to plan for recovery.

Winners of the European Heritage Awards / Europa Nostra Awards 2020 to be announced on 7 May
The winners of the European Heritage Awards / Europa Nostra Awards 2020 will be announced on 7 May by Europa Nostra and the European Commission through a joint press release. 21 outstanding heritage achievements from 30 countries across the continent will be celebrated with Europe's top honour in the field. Supporters from all around the world will be invited to vote for their favourite from among the winners via an online poll on Europa Nostra's website. The voting for the much sought after Public Choice Award will run from 7 May to 1 September. We hope all of you will participate and help us get as many votes as possible! The Fortified Settlement of Mutso in Georgia (see photo) won the Public Choice Award 2019.

Submit your innovative practices in cities and regions by 27 April
This February, together with other European partners led by EUROCITIES, Europa Nostra launched Cultural Heritage in Action, an EU peer-learning programme for local and regional policy-makers and practitioners to exchange knowledge and experience of cultural heritage with a focus on participatory governance, adaptive reuse and the quality of interventions. Within Cultural Heritage in Action, we are looking for 30 local best practices that are innovative, inspiring and have a real impact on the ground. A special call to identify 30 best practices is open, with an extended deadline until 27 April 2020. Apply now and join our European community of best heritage practices!

European Heritage Tribune: get the latest news
Launched during the European Cultural Heritage Summit 2019 in Paris, the European Heritage Tribune is a pan-European electronic platform and newsletter that specialises in sharing news on Europe's cultural heritage - from European countries and regions, from the European institutions and organisations. The website also hosts a platform featuring a European calendar of upcoming events, calls and announcements. Europa Nostra is the proud European partner of this new communication medium, which contributes to sustaining the legacy of the European Year of Cultural Heritage 2018. In these particularly uncertain times, we strongly encourage you to regularly visit the European Heritage Tribune website and subscribe to the newsletter to stay up-to-date on how the European heritage sector is being affected and responding to the crisis.
EUROPA NOSTRA
The Voice of Cultural Heritage in Europe | La Voix du patrimoine culturel en Europe

Headquarters
Lange Voorhout 35, 2514 EC The Hague, The Netherlands | 31 (0)70 302 40 50 | info@europanostra.org
Brussels Office
Rue de Treves/Trierstraat 45, 1040 Brussels, Belgium | 32 (0)2 486 25 26 | bxl@europanostra.org
Photos: credits for each image on the website

Follow us
With the support of the Creative Europe programme of the European Union