Newsletter October 2017

Welcome to the newsletter from Steve Lockwood - Musician, Composer, Performer and Harmonica Teacher.

This newsletter contains student of the month, a music score, a look at some of Steve's bands from past years. It will keep you informed of forthcoming gigs and appearances, interviews and reviews along with CD releases, student news and project announcements.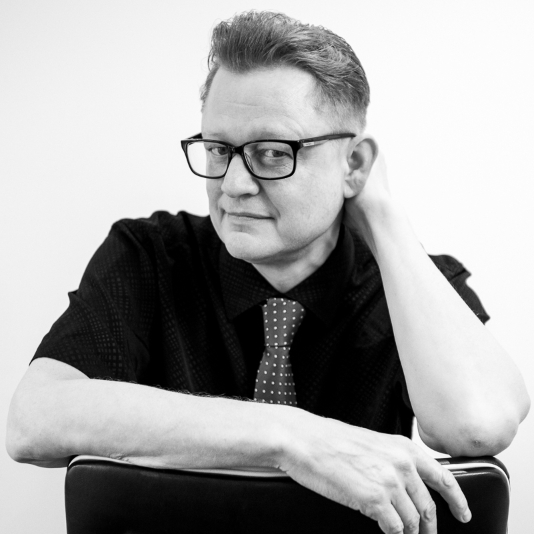 | | |
| --- | --- |
| | Steve teaches in person and via skype. Why not have a lesson in the comfort of your own home? |
Student of the Month - July 2017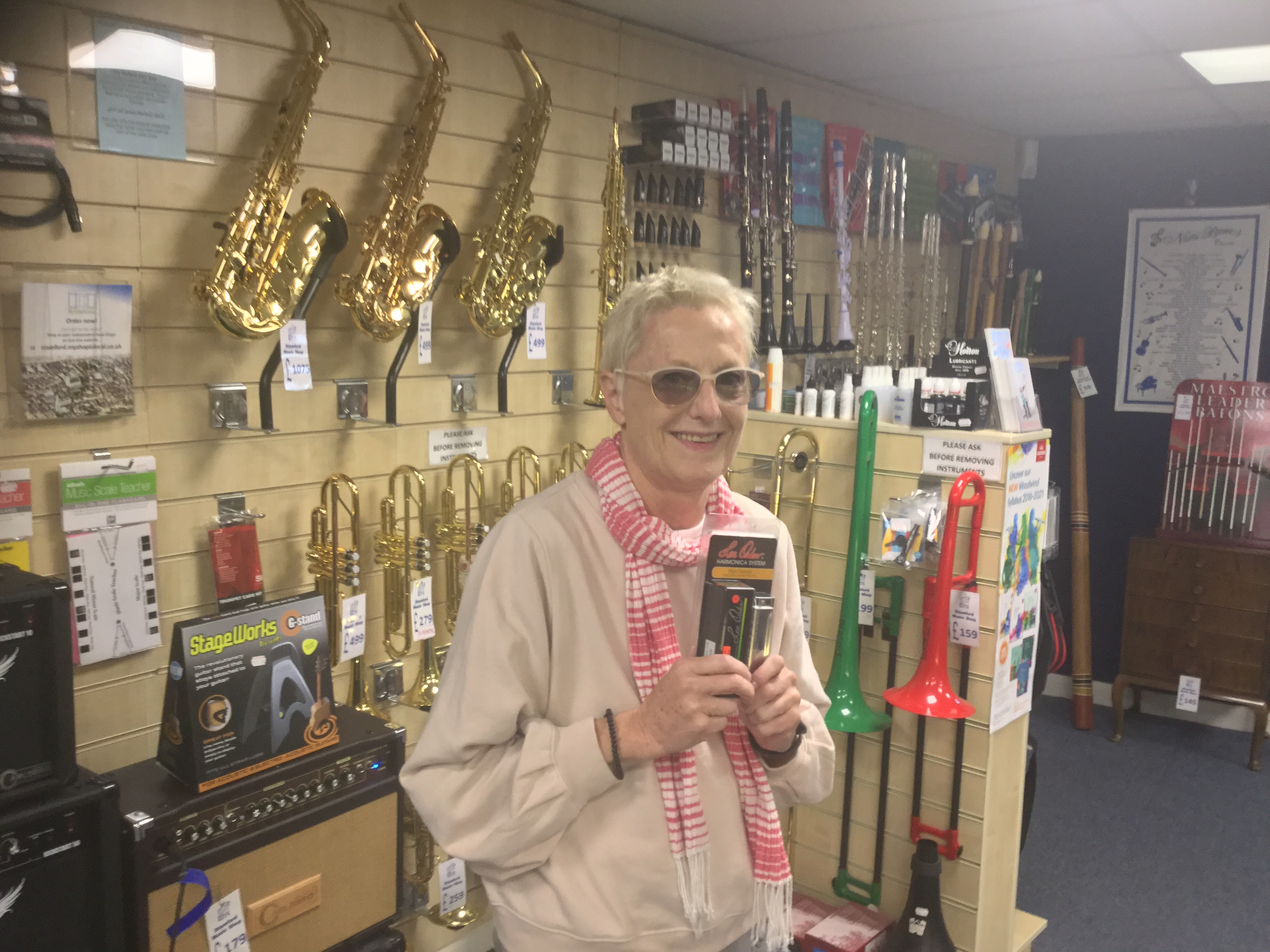 Penny Aldred 'Student of the Month'.
Pictured here in Stamford Music Shop, UK.
October's student of the month is Penny Aldred. She has taken every opportunity to attend workshops and has especialy attended Steve's harmonica demonstration and teaching masterclass at Stamford Music Sh

op.
Penny is a very enthusiastic beginner and her determination to pursue her musical dream is impressive. She has a variety of harmonicas including Melody Makers, Harmonic and Natrual Minors as well as the Major Diatonics used in the class.
Penny even requested a score of 'Happy Birthday' which can be quite challenging on a standard tuned harmonica so Steve re-scored it out for the Melody Maker (see below). Well done to Penny for her 'can-do' attitude and perserverance.
Happy Birthday
Scored out for the Lee Oskar - Melody Maker in C. This version avoids playing very high up on the Major Diatonic or having to play challenging pitch bends low down on the instrument. Below are two versions of the song: the first easy score starts on draw four and the lower, slightly more challenging version, starts on hole one.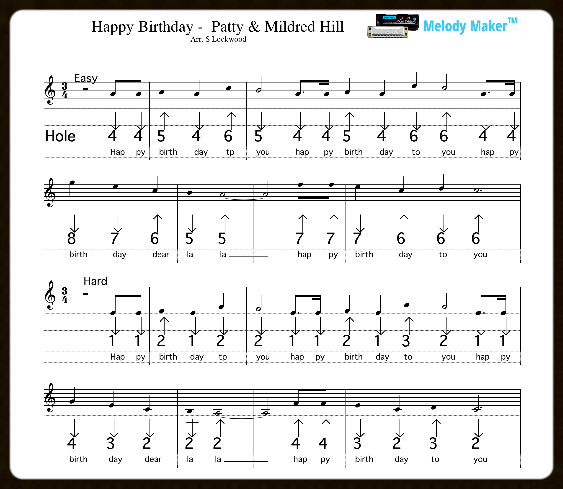 Harmonica in the chapel
For the second year running Steve facilitated a harmonica workshop in the old chapel St Ives, UK. Again it was sold out with another 15 enthusiasts on the waiting list!
Willingham Jam is back
The house was rockin' at the first Jam Night of the season. We were joined by a plethora of amazing talent from the East of England and welcomed north London harmonica player Keith Parker who also renovates old and vintage microphones for harp players to put through their amps. It started with the usual acoustic jam around the tables and then moved up a gear to the main stage.
Informal acoustic jam around the tables from 7.30pm - join in and drop out as you like...great for beginners to get involved with no pressure.
Music from the main stage from around 8.30pm. Put your name down at the sound desk if you want to play. Backline and PA provided.
Remember - all styles and abilities welcome!
At the Willingham Social Club, Fen End, Willingham, CB24 5LH, UK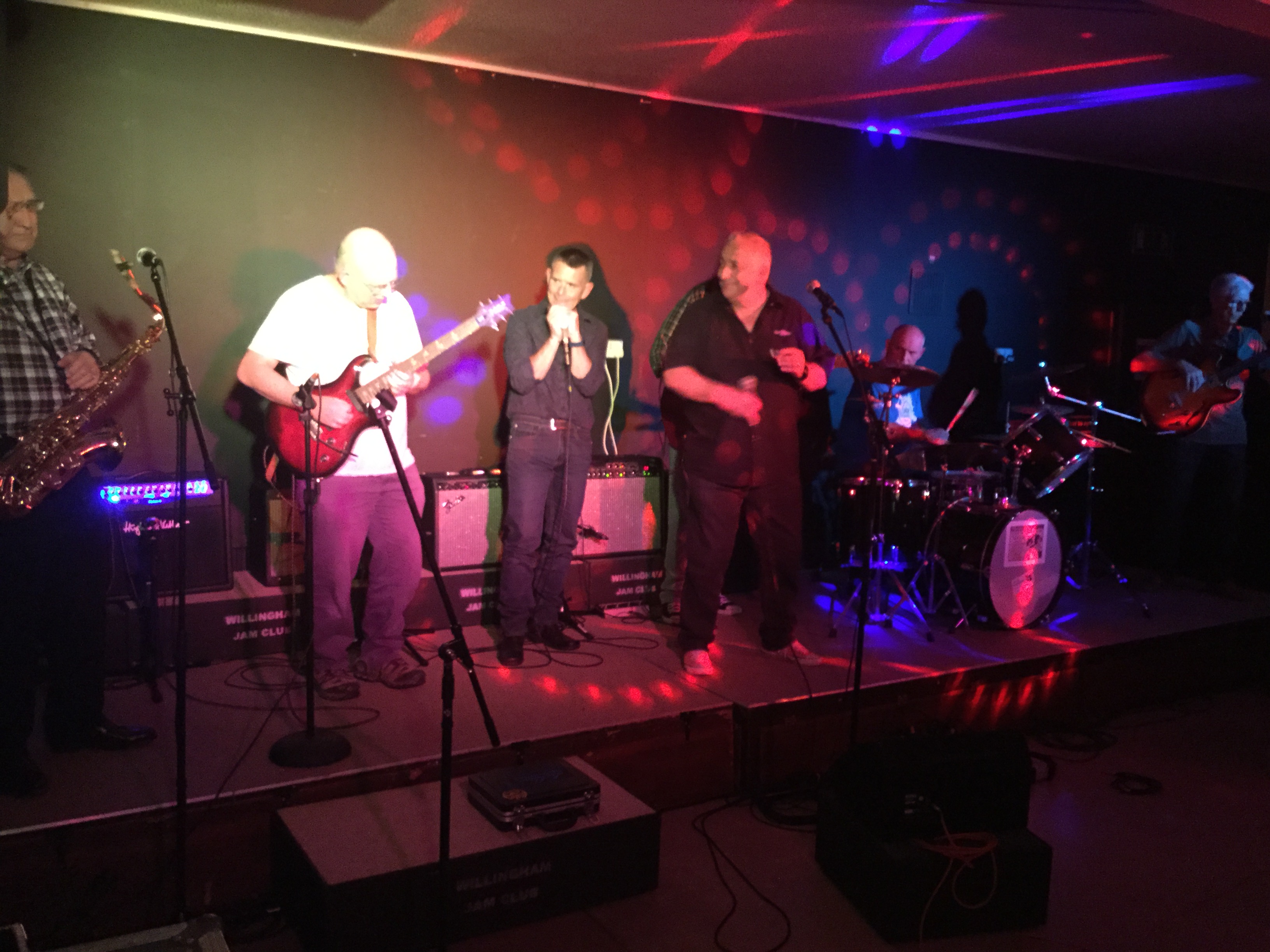 Harmonica
Workshops

Steve is back with a new series of Harmonica Workshops for the remainder of 2017 and into 2018
You will never have to trash a harmonica again
Buy the Lee Oskar reed plates for you favourite instruments
'What's in the Box' Steve?
One of the main questions asked at airports and music venues is; 'What's in the box Steve?'. Well here it is: Steve has 12 major diatonics and 12 Natural Minors. And in the secret compartment below, Steve has 12 Melody Makers and a variety of self tuned and octave harmonicas such as the low F and high G available from Lee Oskar. He also has a microphone and some plectrums for when he wants to play guitar!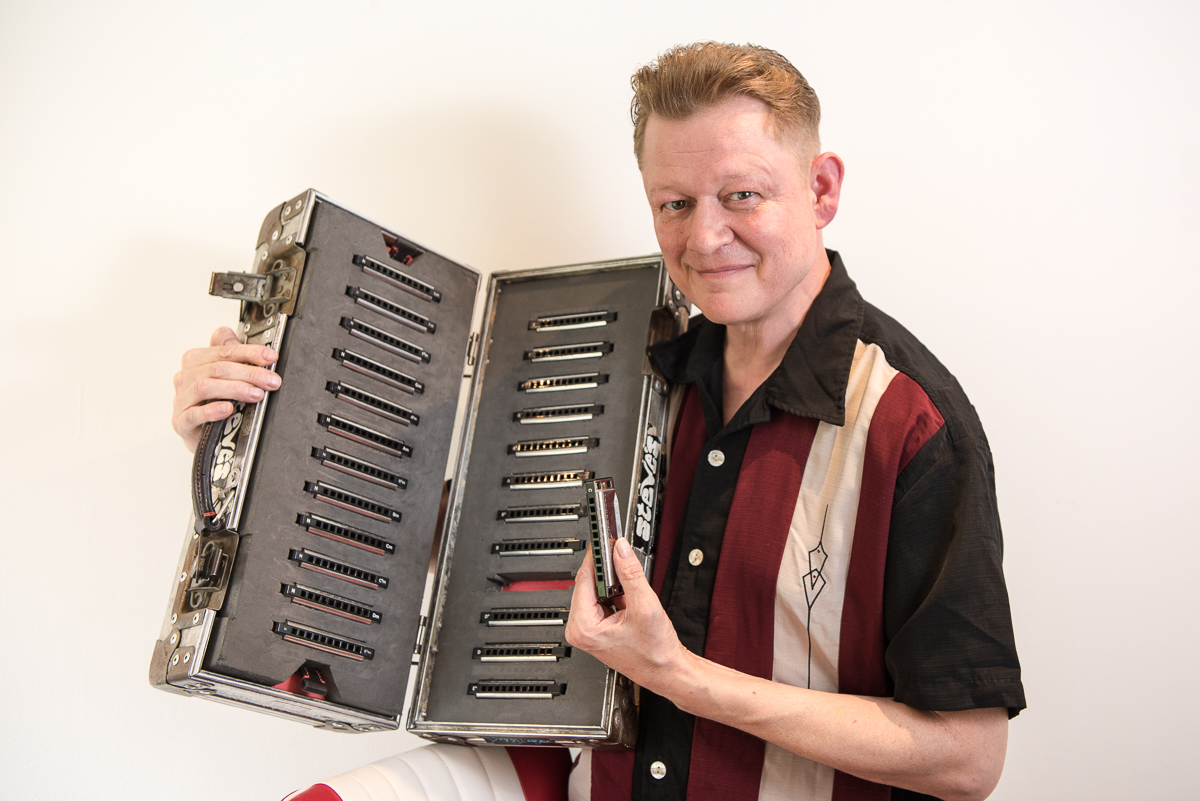 Introduction to some of Steve's bands over the years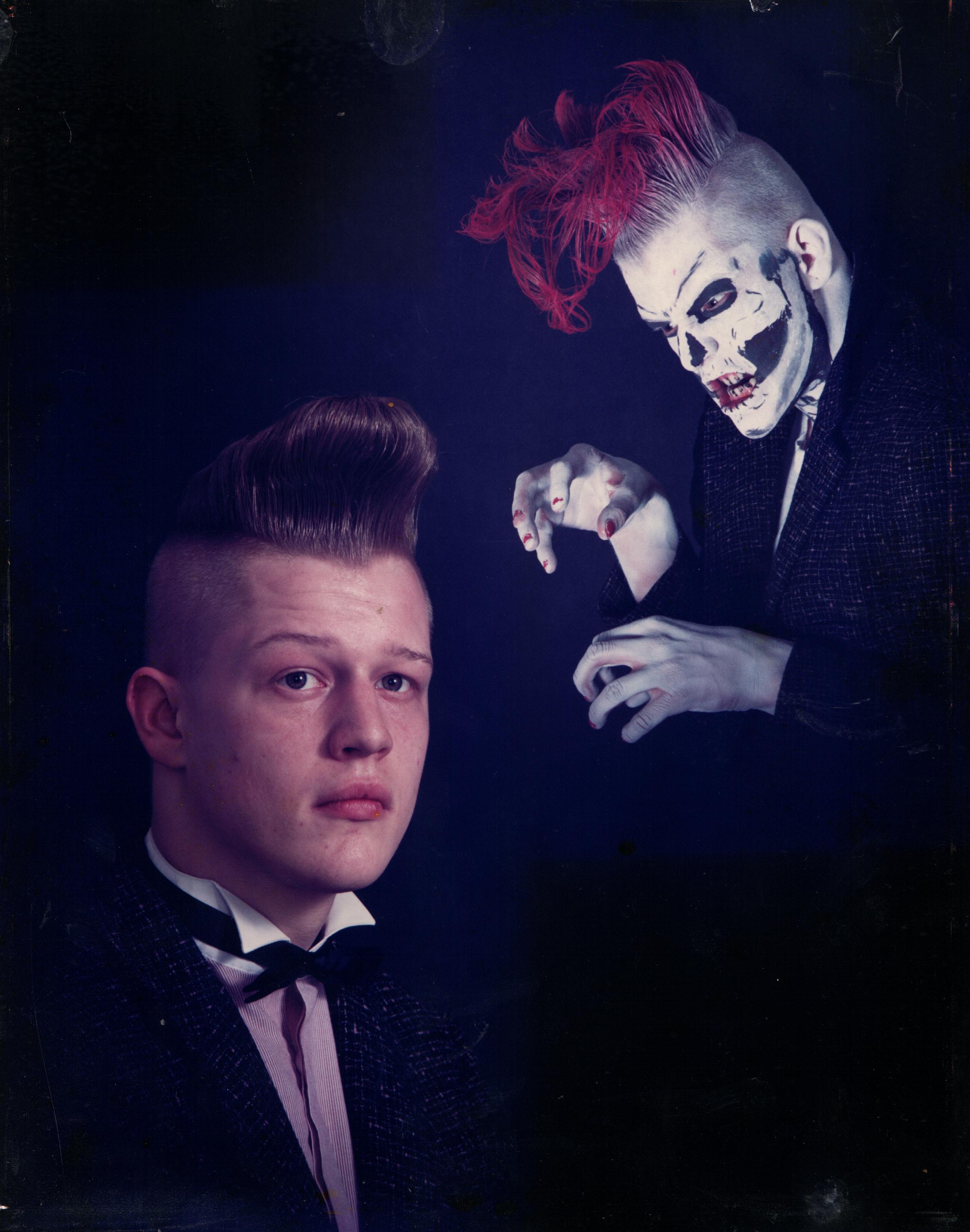 Double Take of Steve Lockwood (1987)
Though starting as a singer/harmonicist in local bands, Over the years Steve became the 'go-to' guy for both studio sessions and live gigging/touring work. He has played with amazing musicians worldwide. Below is just a small selection of the pop, rock and folk acts that Steve has played with over the last 32 years.
Pictures of Steve's bands over the years
As 'The Herbs' - 1984

Aged 18, Steve pictured above stage diving into the audience at the Strawberry Fair, Cambridge, UK. Steve's job was to laugh and scream like a maniac over the instrumental tracks.

As 'Big T Total' - 1986

Steve's first singing role was with Big T Total and the Half Cuts who played Jump - Jive, swing and punky blues. It is also the band that Steve first played harmonica in! They won an award for most entertaining band at the 1987 Rock Competition in Cambridge, UK.
With 'The Stormed' - 1987

Steve's first professional band was The Stormed who played a mixture of rock, ska, reaggae and eventually hip -hop. Steve pioneered his harmonica style of these ska based grooves. This band achieved good success on the London music circuit and played influential London venues like The Marquee, The Rock Garden and The Sir George Robey with artists like Screaming Lord Sutch, Wilco Johnson, The Spin Doctors and John Cooper Clark, to name a few.

As 'Shakin Vacs - 1990

Started just for fun, this enthusiastic vacuum cleaner inspired act cleaned up on the UK university curcuit and the London Rockabilly scene and then ended up touring Europe extensively. Switzerland, Germany, France, Spain and Denmark. It was good time skiffle with blues, lots of humour and stage antics. Steve used to perform one of his songs upside down!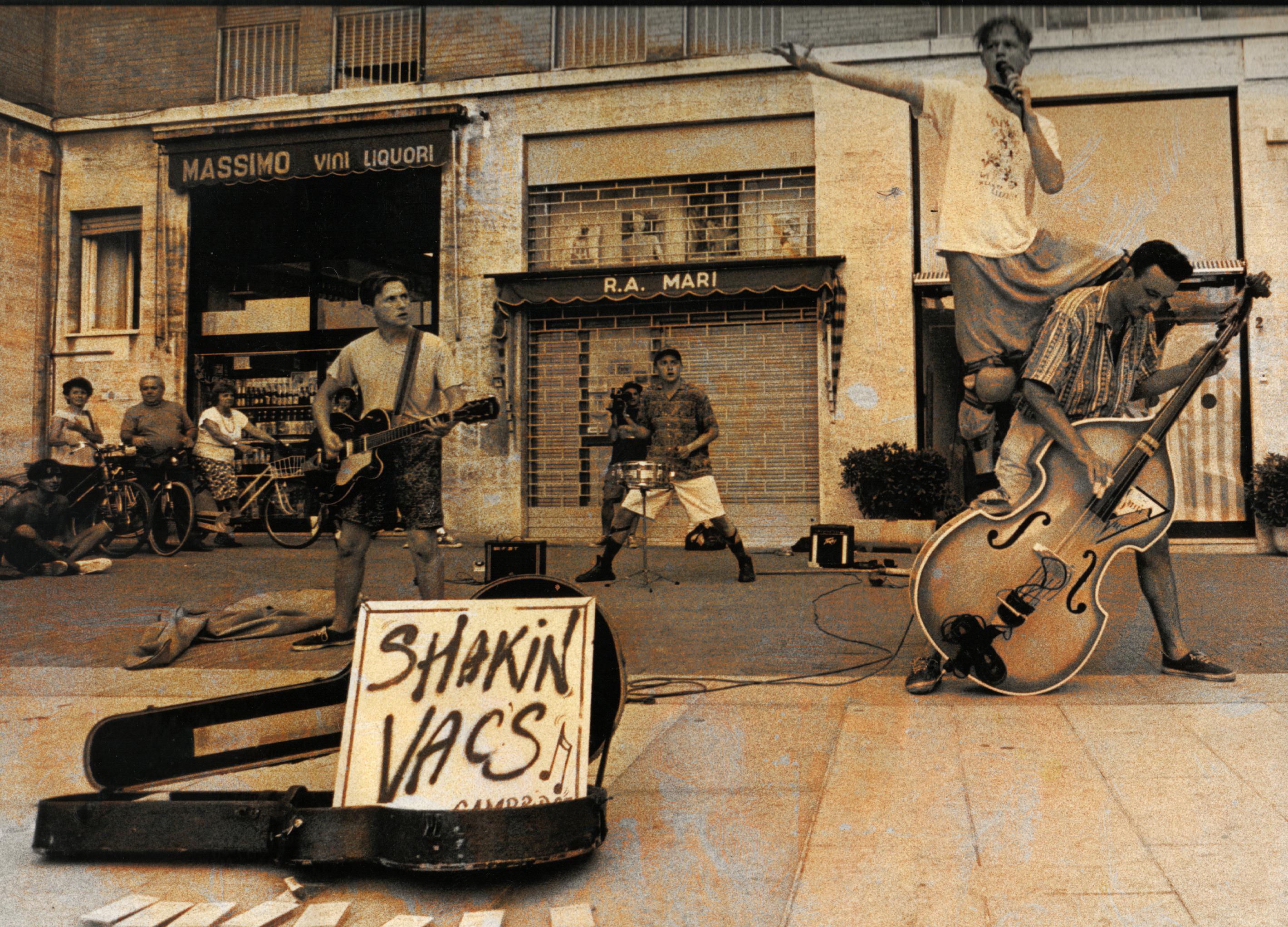 Steve pictured above on top of a double Bass in Ferrara, Italy
There were many line-ups in this band depending on availabilty and sometimes they included 10 musicians or more. This is a shot of a cultural music festival in Italy around 1991.
With Frenzy - 1991

Steve met Frenzy when they were put on the same German tour. Although with the support band, Steve was invited up night after night to augment the main band and in turn when his bass player had to jet off to the USA to record (mid tour), Frenzy bassist Steve Whitehouse joined them for the rest of the tour and they stayed in touch, occassionally gigging at psychobilly weekenders or London venues.

With The Guanabatz 1994

Steve played guest slots with this british psychobilly band in the late 80s and actually played the Marquee Club in London on their first farewell gig. Two of the members went on to join Steve in Steve a la Vac and the Disposables
With 'Blown Mad' - 1991

Steve's first support band in Switzerland. They became great friends and Steve played on two of their albums as well as many UK and Swiss gigs and radio appearences.

As 'Flip Flop and Fly' - 1995

Formed at the Flying Pig music jam this Jazz trio (moving to a quartet later) had the ability to play relaxed resturant music one minute and team up with a larger ensemble for bigger gigs (see Jump Bump N Boogie below).
As 'Hoover Groovers' - 1996

Formed out of the need to have a touring band, this act was pooled from both Swiss and British musicians, very wacky and entertaining.

As 'Jump Bump N Boogie' - 1994

Another good time dance band playing boogie, jump-jive, blues and soul. This band lasted 10 years and went on to play around mainly Europe but also played the USA.
With Crack collective - 1995

Working at the outer reaches of musical taste, the influence of dance, hip hop and rap music shape what was to become a major influence on Steve's 'Between the Tracks' album

With Eric Roche - 1998

Introduced by Irish folk/rock legends Loudest Whisper, Steve met Eric (USA/Ireland) in the UK and they enjoyed a close and fullfilling musical relationship. Eric was the pioneer of the fingerstyle precussive technique and when they played together it was electric.
With The Modal Monks 1999

Rock and brit pop from The Modal Monks. Steve particularly loved this band from all over the UK. Firing from the coolest conjunctions of contemporary rock and classic psychedelia, The Modal Monks have interwoven their sounds with a nu-blues twist that gives a taste of cool with a heart of fire.

With Clay Smith 2002

Major Clay Smith asked Steve to contribute to his album, videos and also to playing US military bases in the UK, where Steve recieved the commanders medal.
With The Starlings - 2002

One album and lots of London showcases, this talented vocal based act played acoustic pop and was a willing vehicle for songwriter and music journalist Phil Ward

With Mystery Train - 1998

Steve invited Cambridge University chaplain Malcolm Guite to a open mic night in Grantchester and from these humble beginnings grew Malcolm's current act Mystery Train. Steve played on and off with them for about five years training each sucsessive harmonica player and even contributed to some country blues and folk recordings under Malcolm's own name.
With Tom Colborn - 1999

This duo goes back 10 years with Steve and Tom guesting on each others albums as well as playing concerts together. Delta blues with a raw energy.

With Richard Newman - 1995

Steve did some album sessions for producer Richard Newman in the 1990s including a university recital which led on to London gigs and a weekly open jam session on delta blues at the Earl of Derby, Cambridge.
With Loudest Whisper - 1997

Steve met Ireland's legendary band Loudest Whisper the day he arrived home from a European tour. A taxi turned up and the driver beckoned him to attend and play a concert even though he had never met or heard the band before. Their friendship grew and apart form doing album duties, many Ireland and UK tours followed in this incredible folk/rock band.

Hot Lips & Chilli Fingers - 2000

Created from a Rory Gallagher acoustic album recording session this 10 year long act played delta blues along with melodic classics and pop song from the 60s and 70s.

Tours included Ireland and the UK and also a lot of music for film and TV.
With Brooks Williams - 2015

Steve guest with international guitarist and singer Brooks Williams on a handfull of large concerts and contributed several tracks to one of Brook's albums

With Chris Difford & Boo Hewerdine - 2010

Although Steve has played with and recorded for UK composer Boo Hewerdine many times over the years, this gig at the Excel London for the London International Music Show also feartured Chris Difford (the Squeeze), before them was one of the greatest slide guitarists Michael Messer and after was jazz supremo Courney Pine.
With Bex Marshall - 2011

Steve and Bex Marshall met at a concert in the UK where Steve was supporting with a harmonica workshop. After hearing Steve play, Bex invited hime to jam back stage, they got on like a house on fire and Bex invited Steve to join her for the concert. They have since played together around the UK as a duo and as a nine piece band playing the most iconic of London venues including Ronnie Scotts, the 100 club, and the Royal Albert HallI. They have appeared on both the BBC's Paul Jones show and Whispering Bob Harris and they even played Glastonbury supported on stage by the Gerry Raffity band.

With 'The Raw Licks' - 2014

A current act that includes Tom Colborn, Dave Stubbs, Chippy Carpenter, Sam Baltrop with guests Fabian Bonner and Dave Lockwood making the occasional appearence on bass.

They play a mixture of blues, jazz and folk inspired repetoire and the three singers take turns to change the mood.

Each band member has their own unique flavour and the ability to hold their own in such high musical company.

Catch them soon in a town near you!
"The key to being a good teacher of your instrument is lots of experience of playing with bands, listening to your learners needs and understanding their current ability"
Steve Lockwood
Harmonica Meet - 19th November
After the success of the last harmonica gathering, Steve has rebooked the Willingham Social Club, Cambs, for another harmonica meet on the 19th November 2017 (13:00 till 16:00).
You are all invited to chat and play with fellow harmonica players. It is more relaxed than a standard workshop with many players demonstrating their skills in: using the microphone, using an amplifier, playing in a rack, playing the standard tunes and the taking part in the harmonica duel at the end of the day (all optional).
All players are given the opportunity to demonstrate their skills to the group if they wish. Refreshments are available from the bar. Entry - £30.
Play 'outside the box!' with the Lee Oskar Natural Minor

Natural Minor harps have a very bluesy, soulful sound that's perfect for playing MINOR Blues, Rock,

Country, Reggae, Pop & Jazz.

This fabulous tuning is set up to play MINOR MUSIC easily, without straining the lips, the lungs or the mind! All of the notes and chords that were missing on the Major Diatonic, for playing minor blues, are right there on the Natural Minor.

Natural Minors are designed to be played in 2nd Position (cross harp), not 1st Position (straight harp).
Well that is it for this month, w
hat would you like to see on the www.steve-lockwood.com web page and mailing newsletter?
Email your requests and comments to steve@steve-lockwood.com

Other ways to keep in touch: follow Steve on Twitter, Facebook and YouTube
All the best for now
Steve Lockwood Team
To stop receiving the Steve Lockwood newsletter see below
_______________________________________________
News mailing list
mailinglist@steve-lockwood.com
http://steve-lockwood.com
Steve Lockwood
Cambridge Harmonica Method
www.steve-lockwood.com
Steve Lockwood
Musician, Composer, Performer and Harmonica Teacher

This email was sent to {EMAIL}
You received this email because you are registered with Steve Lockwood's mailing list
Sent by