Newsletter #23 -Février 2018
INTERCULTURALITY MOBILITY
Development and validation of inter-cultural competences amongst VET professionals to improve the delivery of VET mobility programs in the EU
About

Intercultural competences are becoming more important as EU Member States become increasingly diverse and EU citizens more mobile.
Eurocircle is coordinating this two-year project (01/10/2016 to 30/09/2018), which brings together 5 European partners CESAT and ERIFO in Italy, MMC from Cyprus and RINOVA & EAL Academy in England. The project enables the development of an intercultural competence in order to assess and broaden the VET providers' knowledge, in the respect of differences, as well as better understanding and exploring their own ability to adapt within an intercultural environment.

Outcomes

Intercultural VET Practitioner is an underdeveloped job role and a relatively under-researched activity in EU Countries, as highlighted in the IO1 – Interculturality-Mobility Transnational Research Study – baseline comparative research carried out by the Intercultural Mobility partnership in the first part of this project. The occupational figure of an Intercultural VET Practitioner exists in all the partner countries, even if other countries use different job titles to identify this role. A key objective of the Intercultural Mobility partnership is to deepen the understanding of the professional profile, while developing a robust Intercultural VET Practitioner training programme.

The "Intellectual Output - 02 Intercultural Competence Modular Program for VET Providers and VET Organisations" is produced to explore the Vocational Education and Training (VET) dimension and intercultural mobility area of the occupational figure of the Intercultural VET Practitioner in the European Union.

From the information collected during the in-depth research activities, an Occupational Profile of the Intercultural VET Practitioner has been constructed and described in the Cultural Competency Framework. From this document, partners are currently working on the development of 3 modules that will empower VET providers in terms of cultural awareness, intercultural project management and recognition of intercultural competences.

The last two Intellectual Outputs – "03 Toolkit for transparency and recognition of non-formal and informal learning for VET Providers" and "04 Practical toolkit for intercultural competences for VET providers" will enable partners to provide better recognition and exploitation of the intercultural VET provider's profile, aware of cultural issues and dynamics, non-formal and informal skills developed and acquired in an intercultural experience.
Progress
The 3 modules are currently being developed by trainers from EAL Academy with support from the entire partnerships. These modules are:
1.Develop effective cultural awareness
2.Develop and manage VET intercultural mobility programmes
3.Utilise appropriate strategies and tools to recognise and validate participants' learning through VET intercultural mobility experiences
Next steps :
A local phase of pilot testing will occur in France, Italy, United Kingdom and Cyprus in order to test the modules (content and adequacy of the learning outcomes) with VET providers in charge of or willing to develop interculturality mobility in their VET delivery. The partners will then be able to give constructive feedbacks to the trainers of EAL Academy that will adapt and adjust the final version of the training for the international seminar which will be the closing part of the project in June 2018 in Cyprus.
COORDINATOR
Association Eurocircle
47 rue du Coq 13001 Marseille
04 91 42 94 75
info.eurocircle@gmail.com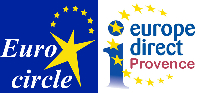 PARTNER'S CONTACT INFORMATION
CESAT soc coop, Italie: marchesi.s@confart.com
ERIFO, Italie: erifo@erifo.it
MMC Management Center, Chypre: eu@mmclearningsolutions.com
RINOVA, Royaume-Uni: s.tan@rinova.co.uk, m.devito@rinova.co.uk
The EAL Academy, Royaume-Uni: contact@theealacademy.co.uk